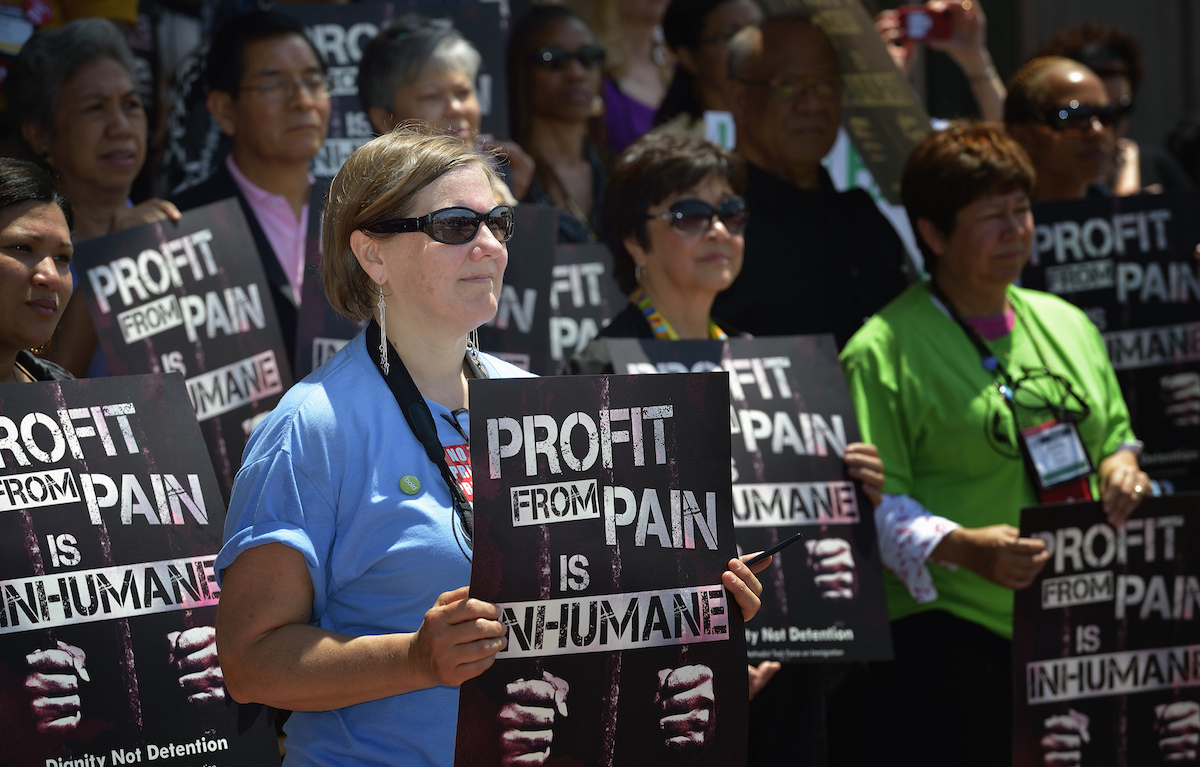 September 21, 2018
CoreCivic and GEO Group earn billions of dollars operating prisons, jails, and immigration detention centers used to incarcerate people and separate parents and children. As two of the largest financiers of these prison corporations, JPMorgan Chase and Wells Fargo are complicit in the suffering of too many families. Certain politicians, government agencies, and corporations are rigging the rules of our justice system to criminalize Black people, immigrants and poor folks at disproportionately high rates. They distract and divide the rest of us by provoking fear and hatred of these communities, while banks, private prisons and lobbyists enrich themselves in pursuit of even more people to detain and jail.
It's time to unite and say, "Enough is enough!" By coming together across races, we can push banks to get out of the cruelty business. Sign our petition to tell Wells Fargo and JPMorgan Chase to stop financing private prison companies!
Find Your Elected Officials
It just takes a second!
Search
Find Your Local Jobs With Justice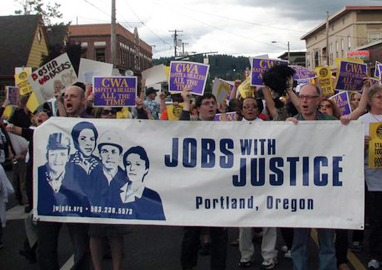 Jobs With Justice is bigger than just one organization. Get to know your local coalition.
Search
Take the Pledge
Will you stand up for the rights of all workers?
Count Me In