Spring 2023
---
Welcome to the 2023 Spring edition of the Jobs With Justice quarterly report! This report is meant to give you – our most dedicated supporters and allies – a way to dig into the ongoing campaigns and work of Jobs With Justice and our network throughout the year. We hope you enjoy!
---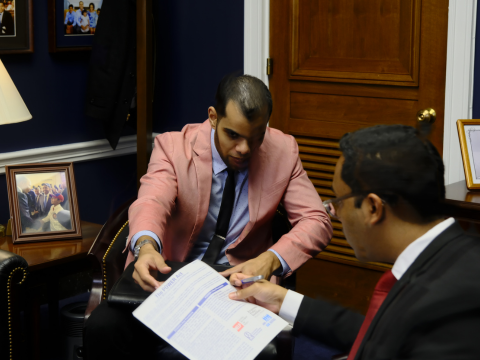 Earlier this year, workers and worker advocates everywhere celebrated the announcement of new rules that would prevent deportations during immigration cases with active labor disputes. Workers who witness or endure abuse on the job can now apply for immediate protection from DHS, while also seeking a pathway to temporary immigration status. Building on the momentum of the major DHS policy announcement, lawmakers in Congress reintroduced the POWER (Protect Our Workers from Exploitation and Retaliation) Act on March 28. If passed, the POWER Act would deliver definitive, reliable protection for immigrant workers, and ensure that our labor laws are upheld consistently, creating a more permanent infrastructure. It does this by expanding protections for worker leaders who stand up to unscrupulous employers.
On April 27, co-sponsor Rep. Judy Chu (CA-28) hosted a congressional briefing alongside Jobs With Justice and other partners, union representatives, and colleagues from other labor organizations. Legislators and their staff had the opportunity to hear from workers about employers' threats and retaliation for demanding their labor rights.
 "We tried to negotiate for better working conditions, and instead, the company decided to spend 1.8 million dollars on a group of anti-union advisors to harass us and spread fear." – Milagro Tortillas' worker, ARISE Chicago
Read more about our POWER Act briefing here. And learn more about the POWER campaign at www.jwj.org/our-work/power.
---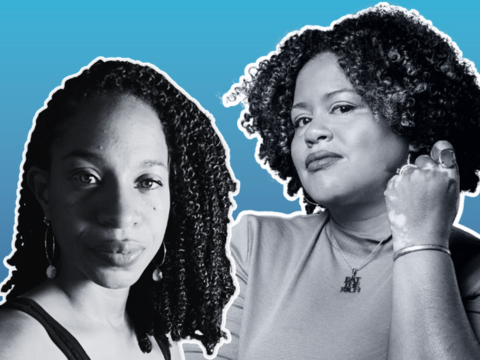 Jobs With Justice is welcoming two deputy directors onto our national team, Denise Diaz as Deputy Director for Institutional Advancement and Candace Johnson as Deputy Director for Organizational Strength. Together, Denise and Candace bring decades of organizing and leadership experience to Jobs With Justice. Both women of color originating from our JWJ network, we are excited about expanding our leadership team to help sustain our growing staff and increasing campaign impact around the country.
Denise has led strategic organizing and policy interventions for the organization over the last 2 decades. Prior to accepting her new role with JWJ, Denise served as board chair in her position as Co-Executive Director of Central Florida Jobs With Justice, leading statewide organizing, collective bargaining, and political campaigns that centered workers.
Candace is a tireless champion for deep systemic change and shifting structural power to communities who face structural barriers. She was previously the Executive Director of Colorado Jobs With Justice and currently serves on their board. To read more about these two amazing leaders, click here.
---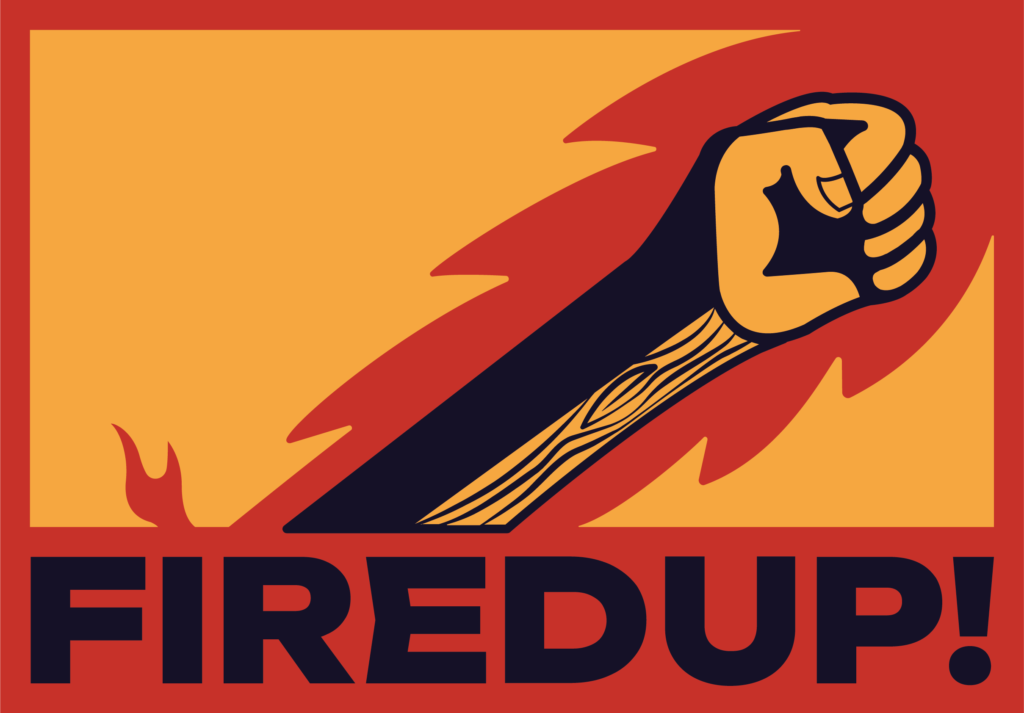 As labor conditions decline and wages stagnate nationwide, people are organizing in record numbers to demand better compensation, start unions, and seek ways to improve their working conditions. In response to these efforts, thousands now face retaliation from corporations who conduct mass firings, close entire locations and openly undermine the right to organize. Employer retaliation against workers is a national emergency and the source of significant economic disruption for local communities across the country.
While many workers who have organization and legal support have filed Unfair Labor Practice claims with the National Labor Relations Board (over 10,000 in the last nine months), far too many cases are going unchallenged, leading executives to use this unjust tactic more frequently to discourage organizing.
In 2022, Jobs With Justice, Unemployed Workers United, and the Coworker Solidarity Fund launched the FiredUp! Worker Solidarity Network to help worker leaders build rapid response infrastructure to meet their immediate needs during the crisis of retaliation and the skills to strengthen their efforts to win.
This new initiative seeks to:
Provide direct relief to help workers' day-to-day bills and expenses.
Demand that the Department of Labor provide dislocated worker grants to workers who were fired or had their hours cut in retaliation for organizing.
Provide worker-leaders paid fellowships to strengthen their organizing work.
Conduct innovative online-to-offline organizing experiments, providing digital infrastructure and coaching to help scale worker organizing campaigns.
To read more about the FiredUp! Solidarity Network and JWJ's role, click here.
---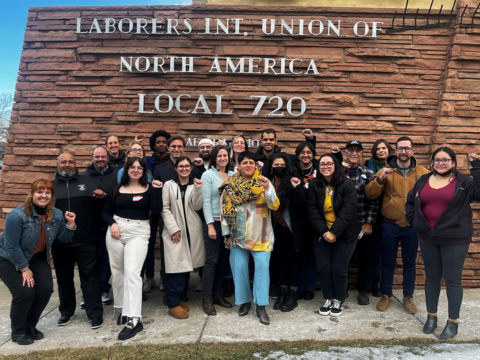 In February, Jobs With Justice hosted our first in-person gathering of 2023 with thirty JWJ leaders and union partners from across the country. New York, Central Florida, Arizona, California, Tennessee, Colorado, and the District of Columbia all attended the convening, as well as partners and allies from the Teamsters and IUPAT (International Union of Painters and Allied Trades).
A large part of the program was dedicated to a deep dive into the Bipartisan Infrastructure Law and the Inflation Reduction Act, strategizing around how these significant federal funds will be distributed at the state and local levels. The primary goal of JWJ and our Network is ensuring that workers are centered in the implementation and rollout of any projects associated with these federal funds. During the two-day convening, organizers discussed organizing opportunities and created space for strategic planning around the disbursement of the $4 trillion in federal funds in the coming years.
Participants also joined Colorado JWJ in re-launching their Equity & Possibilities in Construction (EPIC) program. EPIC seeks to recruit, retain, and develop women, nonbinary, and people of color into apprenticeship programs with the building and construction trades. Find out more about this convening here.
---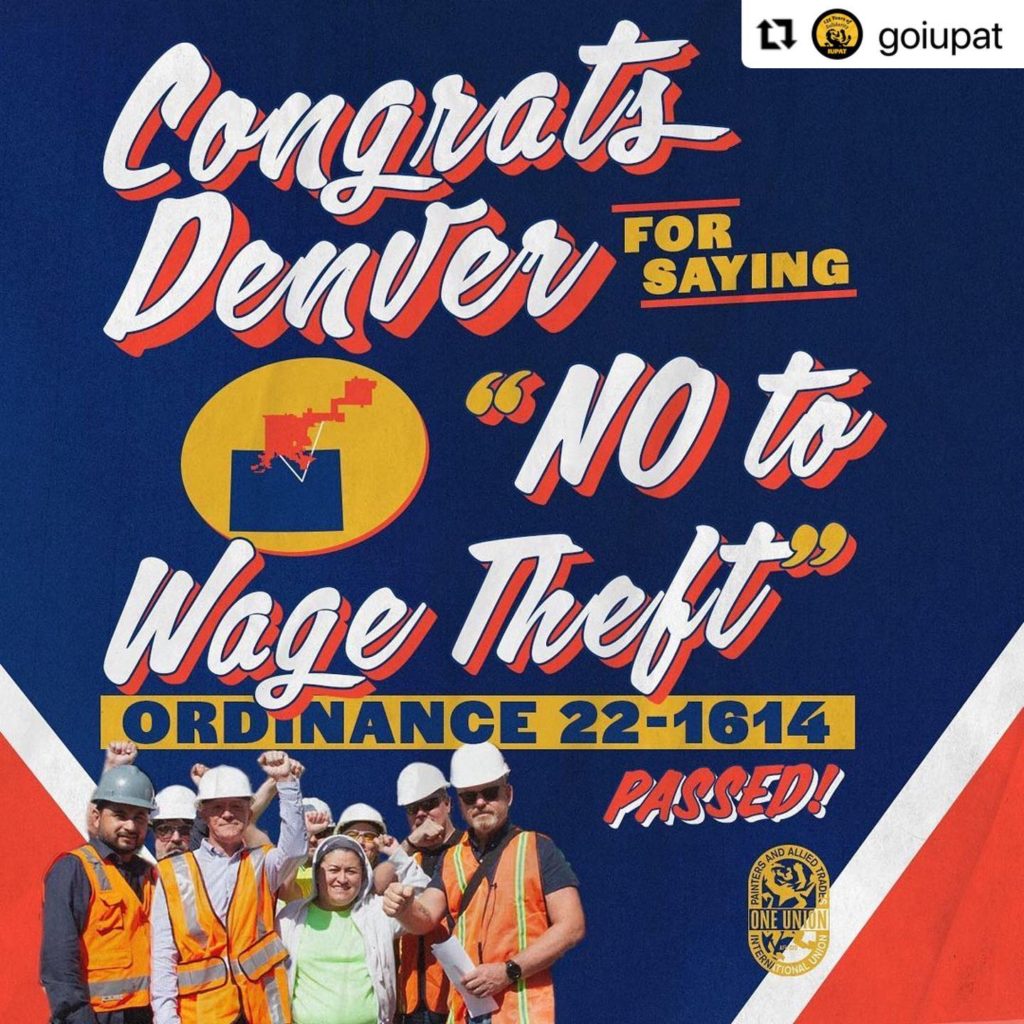 In January, the Denver City Council passed a wage-theft ordinance supported by Colorado Jobs With Justice and other Colorado-based coalition partners. The bill will create avenues for the city auditor to petition and seek restitution for workers that are potential victims of wage theft. The bill-turned-law contains some of the strongest protections in the nation.
"It's time that these criminal contractors pay their fair shares. This ordinance is necessary because it protects our local workforce, and it safeguards our communities, by the proper income coming into our communities," said Javier Santizo, with the Southwest Regional Council of Carpenters.
Colorado Jobs With Justice recently wrapped up the rule-making process with the Denver Auditor's Office, ensuring strong implementation. They are also currently in the beginning stages of collaborating with the Denver Auditor's Office and other coalition members to move forward on organizing wage theft clinics, with the first quarterly meeting with the Auditor's office later this month.
---
JWJ in the News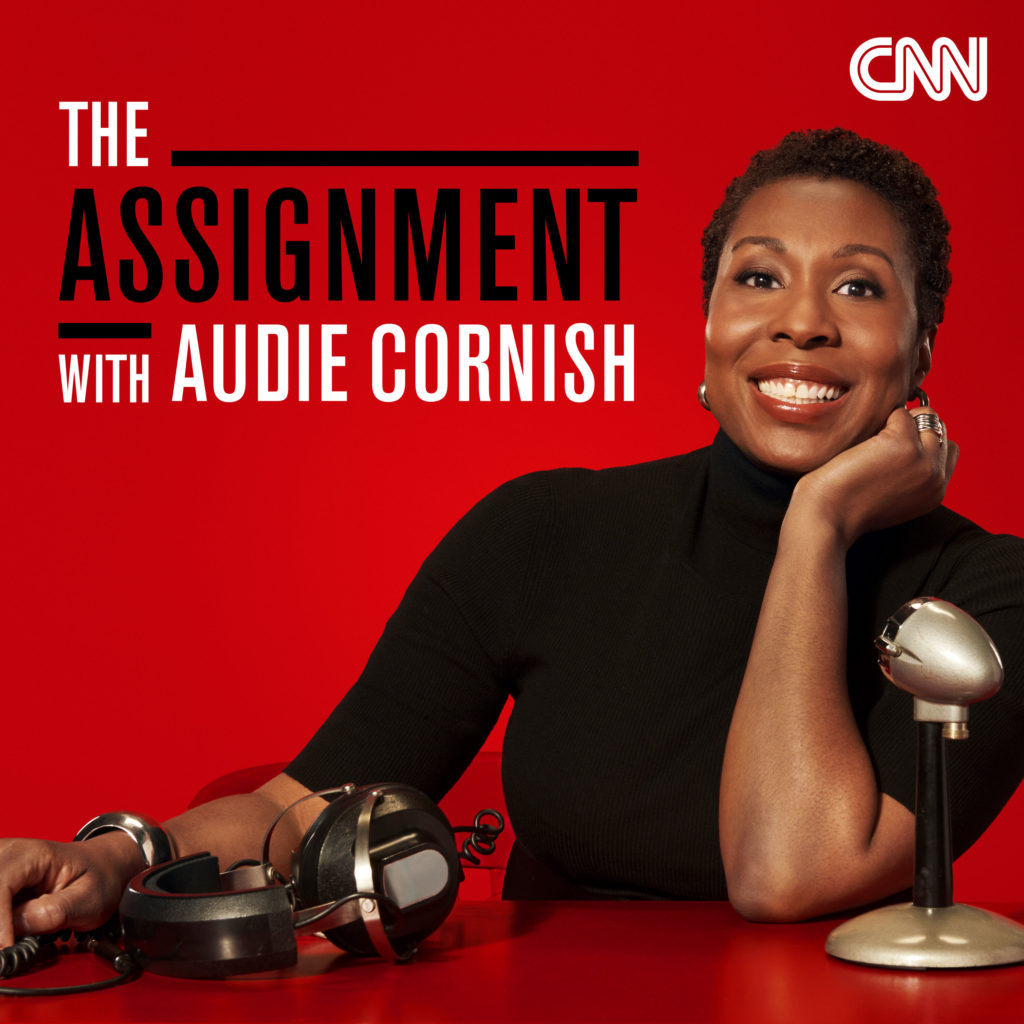 JWJ Executive Director, Erica Smiley, dives into the exciting possibilities of a worker-led movement building democracy, through analysis of Amazon and Starbucks workers on the rise in the latest episode of Audrie Cornish's, The Assignment. They're joined by Starbucks Worker United organizer Nabretta Hardin of the Memphis 7.
Click here to hear and read some of Smiley's excerpts with Audie on building worker power.
---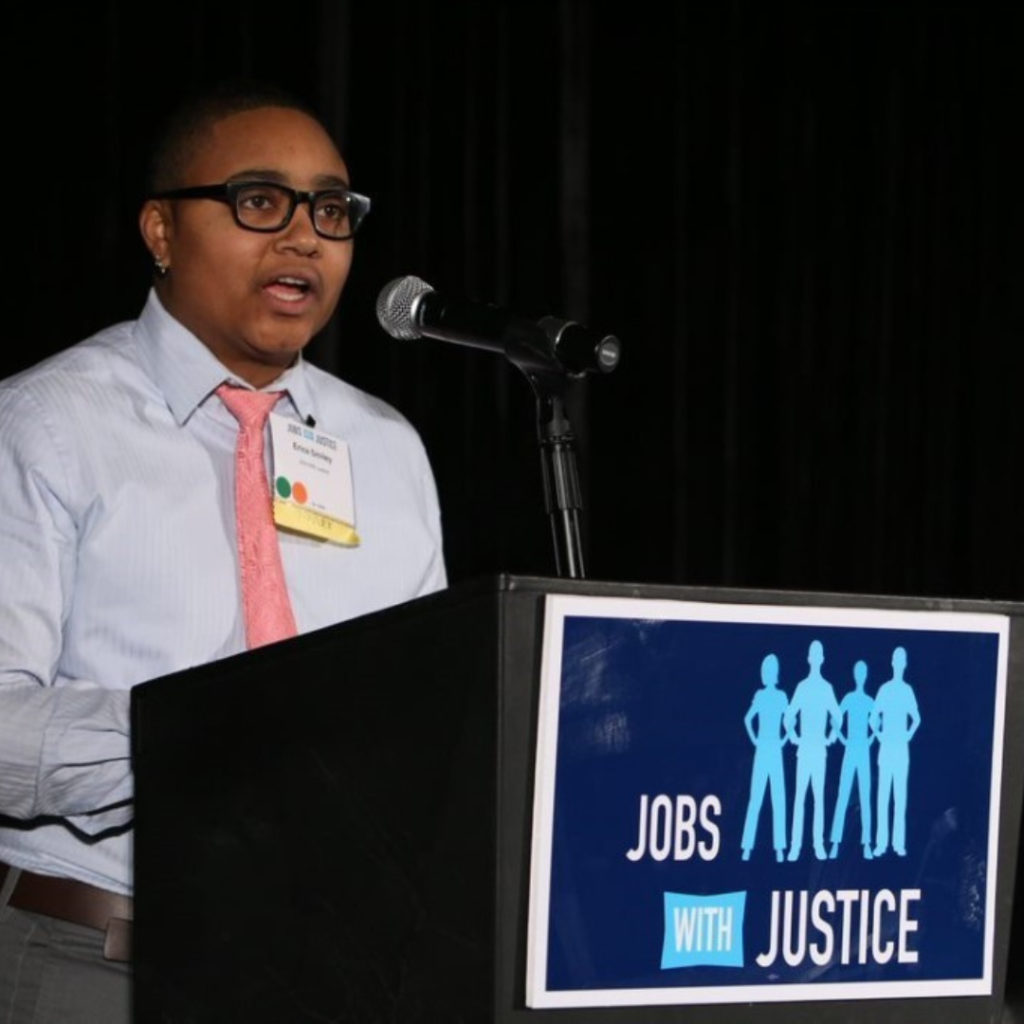 Elsewhere, Smiley also teamed up with Keesha Gaskins-Nathan of Rockefeller Brothers Fund to commemorate Black History Month by penning this powerful article in the Progressive reminding all of us how Southern Black workers paved the road for labor organizing in this country, and how economic justice does not exist without racial justice. Read here.
---