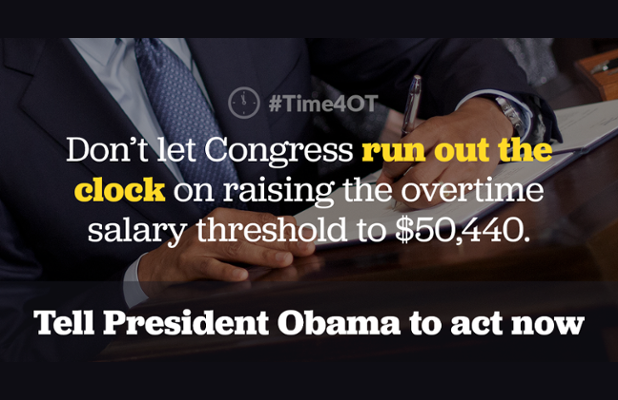 February 29, 2016
More than 13.5 million working men and women could soon be eligible for important overtime protections that until now they've been excluded from – but only if we jump into action today.
This summer, the U.S. Department of Labor is expected to implement a new overtime rule, which would raise the overtime salary threshold from $23,660 to $50,440—which means that millions of hard-working men and women would finally be eligible for overtime pay and the right to earn a fair living.
Unfortunately, our opponents in Congress are eager to steal this victory from workers by running out the clock on President Obama. The Congressional Review Act dictates that all "major" rules are delayed for 60 legislative days after they are submitted to Congress. That process has to end before President Obama leaves office to guarantee a veto of any Congressional resolution of disapproval.
Which is why we need to push the White House to move on the rule immediately.
Sign the petition today to ensure that the new overtime rule goes into effect.
Note: This petition is integrated with WhiteHouse.gov's "We The People" petition platform, which means that if we get 100,000 signatures, the White House will send an official response. Please add your name today, and then click the confirmation email after signing.
Find Your Elected Officials
It just takes a second!
Search
Find Your Local Jobs With Justice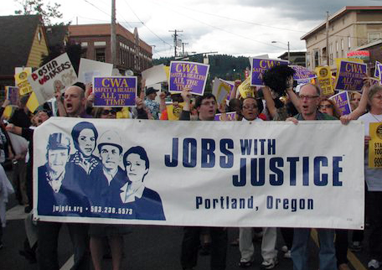 Jobs With Justice is bigger than just one organization. Get to know your local coalition.
Search
Take the Pledge
Will you stand up for the rights of all workers?
Count Me In