Working people are coming together throughout the month of February to reclaim our freedom to lead a decent life and create a better future for our families. A handful of greedy corporations, corrupt politicians and extremists continue to rig the rules in their favor, making us work more for less. It's time to join forces in numbers and stop them from taking away our progress and our power.
We will stand shoulder-to-shoulder and demand a real say over our jobs, our communities, and our lives, through actions, worksite protests, rallies, marches and demonstrations. Women and men who make our country work by building, teaching, serving, and cleaning, will resist divisions that weaken our communities, and reclaim our democratic power.
Join working people coast to coast in February as we rise up. Learn more below to stay connected.
February 1: A Moment of Silence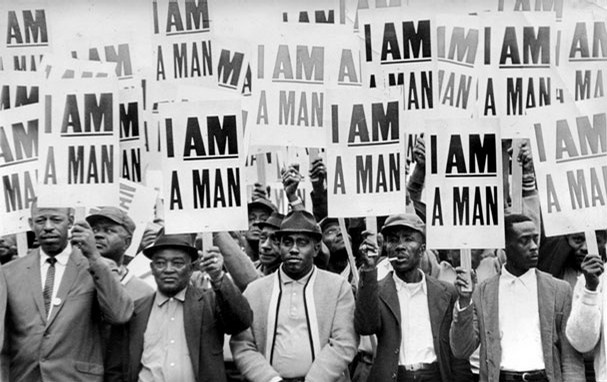 On February 1, 1968, Memphis sanitation workers Echol Cole and Robert Walker huddled in the back of their truck to seek shelter from a storm. Suddenly, the truck's compactor malfunctioned, trapping Cole and Walker and crushing them to death. The tragedy triggered the city's 1,300 sanitation workers to strike. They walked off the job and marched under the banner emblazoned with the phrase: "I AM A MAN."
February 1, 2018 marks the 50th anniversary of the accident that killed Cole and Walker. We will observe a moment of silence on this day to honor these men's memories and sacrifices, as we continue the ongoing fight for racial equality and economic justice.
Please use this social media toolkit to share your story through social media and e-mail, and click here to find an event near you!
February 5-10: Black Lives Matter at School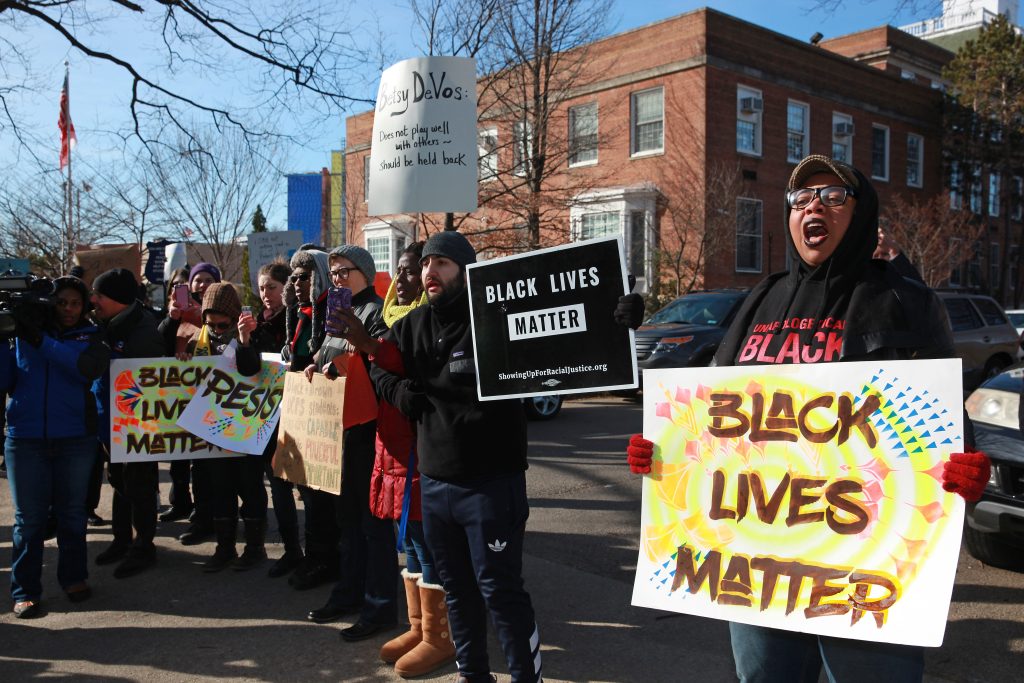 Last year, Seattle and Philadelphia educators organized Black Lives Matter actions in their schools. This year, more cities, including New York, Chicago, Boston, D.C., Baltimore and others, are organizing a Black Lives Matter Week of Action in our Schools the week of February 5-10.
In these times of emboldened xenophobia and racist attacks, we must listen to and elevate the voices, experiences, and history of our fellow citizens and communities. The goal of this week of action is to spark an ongoing movement of critical reflection and honest conversation in school communities. People of all ages will have the opportunity to engage in critical racial justice issues.
To learn more, visit the week of action Facebook page. If your organization wants to endorse the week of action, you can do so here
February 5: Transit Equity Day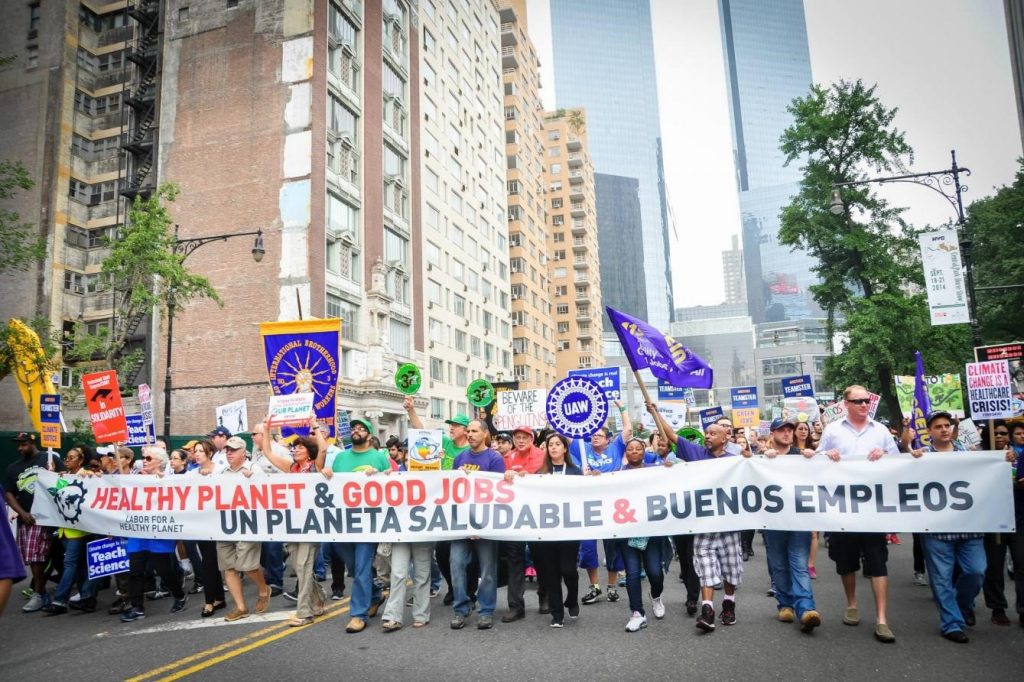 Environmental advocates and public transit employees will join together for Transit Equity Day, on Monday, February 5, in honor of Rosa Parks' birthday. The goal is to support everyone's civil right to have access to high-quality public transportation, powered by renewable energy. Public resources should be dedicated to public infrastructure and help lead the transition away from fossil fuels.
If you want to organize your own activities on February 5, the Labor Network for Sustainability has a toolkit available here. You can also participate in the social media thunderclap on the 5th.
February 12: Fight for $15 Strikes and Day of Action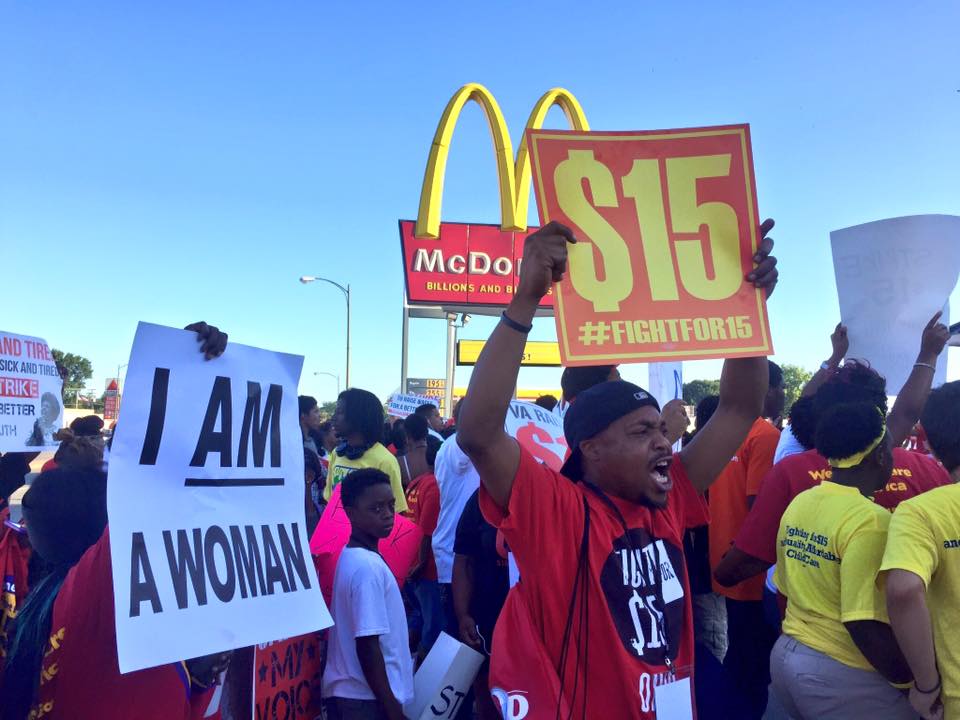 On Feb. 12, fast-food cooks and cashiers in two-dozen cities across the Mid-South will walk off their jobs, demanding $15 and union rights. They'll be joined by thousands of workers protesting in another two-dozen cities across the country, paying homage to the 1968 strikers and vowing to continue their fight, and showing support for the Mid-South strikers and the new Poor People's Campaign. The actions stretching from coast to coast on Feb. 12 will culminate in a 1,500-person march from Clayborn Temple to Memphis City Hall – the same route sanitation workers walked 50 years ago – led by strikers in the Fight for $15 from across the Mid-South.
You can support their fight and join them virtually by making a sign that they'll carry with them on the historic march route in Memphis.
February 24: Working People's Day of Action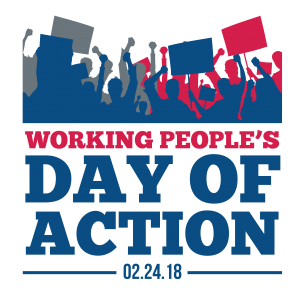 The Working People's Day of Action is about demanding an end to the rigged economy and defending our freedoms. On February 24, we will stand up and fight for decent and equitable pay for our work, affordable health care, quality schools, vibrant communities and a secure future for all of us.
For more information, visit itsaboutfreedom.org. Click here to find an event near you!