Chicago families, students, and teachers have a lot to celebrate this week. Late Monday night, educators and school support staff reached a new agreement with Chicago Public Schools. The aversion of a planned strike may have been the headline, but here's the real news: By uniting with parents and people in the community, nearly 30,000 members of the Chicago Teachers Union (CTU) came together to advance student learning, protect diversity and experience in the classroom, invest resources in quality public schools, and earn a fair return on their work.
Once CTU members ratify the contract, every classroom with 32 or more students will have one assistant for every teacher for students in kindergarten through 2nd grade. By negotiating collectively over student-teacher ratios, Chicago teachers have ensured that students have access to better learning conditions and classroom experiences at a pivotal age.
Chicago educators also negotiated for the allocation of more than $10 million dollars to be distributed among 20 schools in the school system. This money will be used to implement a sustainable community school model, enabling students to participate fully in the classroom and better engage parents. Community organizations like Kenwood Oakland Community Organization have called for schools to take this approach for years to provide communities with critical services like access to health services, a culturally-relevant curriculum and restorative justice models rather than punitive punishment of students.
"We are tired of the destabilizing of our schools, we are tired of schools that were sabotaged from the very beginning, and that is not the result of bad teachers. That is not the result of disinterested students, but that is the result of disinvestment of Chicago Public Schools."

–Jitu Brown, executive director of Kenwood Oakland Community Organization and Chicago public school parent
For students to reach their potential and thrive, the union of working people strives to address the needs and input of their local communities. Members of CTU went on strike in 2012, and since then they have forged even deeper alliances with the students and families they serve. In the past four years, CTU teachers have rallied to make sure every public school has the resources it needs to not shortchange students. Educators and education support personnel marched against the school board's decision to close more than 50 public schools in predominantly Black and Latino communities of Chicago. They've backed community demands to replace city school board representatives appointed by the mayor with an elected board, and supported community leaders, parents, and educators who went out on a hunger strike last year to protest a school closing. The fight for funding public education has even been taken up by students who have advocated alongside teachers for the school system to cut back standardized testing, equalize funding, and boost extra-curricular activities. Chicago Students Organizing to Save Our Schools, a student-run organization formed to stop school closures, also has been advocating for the education students need.
"The fact that my education is being seen as less therefore devalues me as a human being."

–Jesi, Chicago public school student, in response to city leaders choosing to grant tax breaks to wealthy corporations and private institutions while slashing school budgets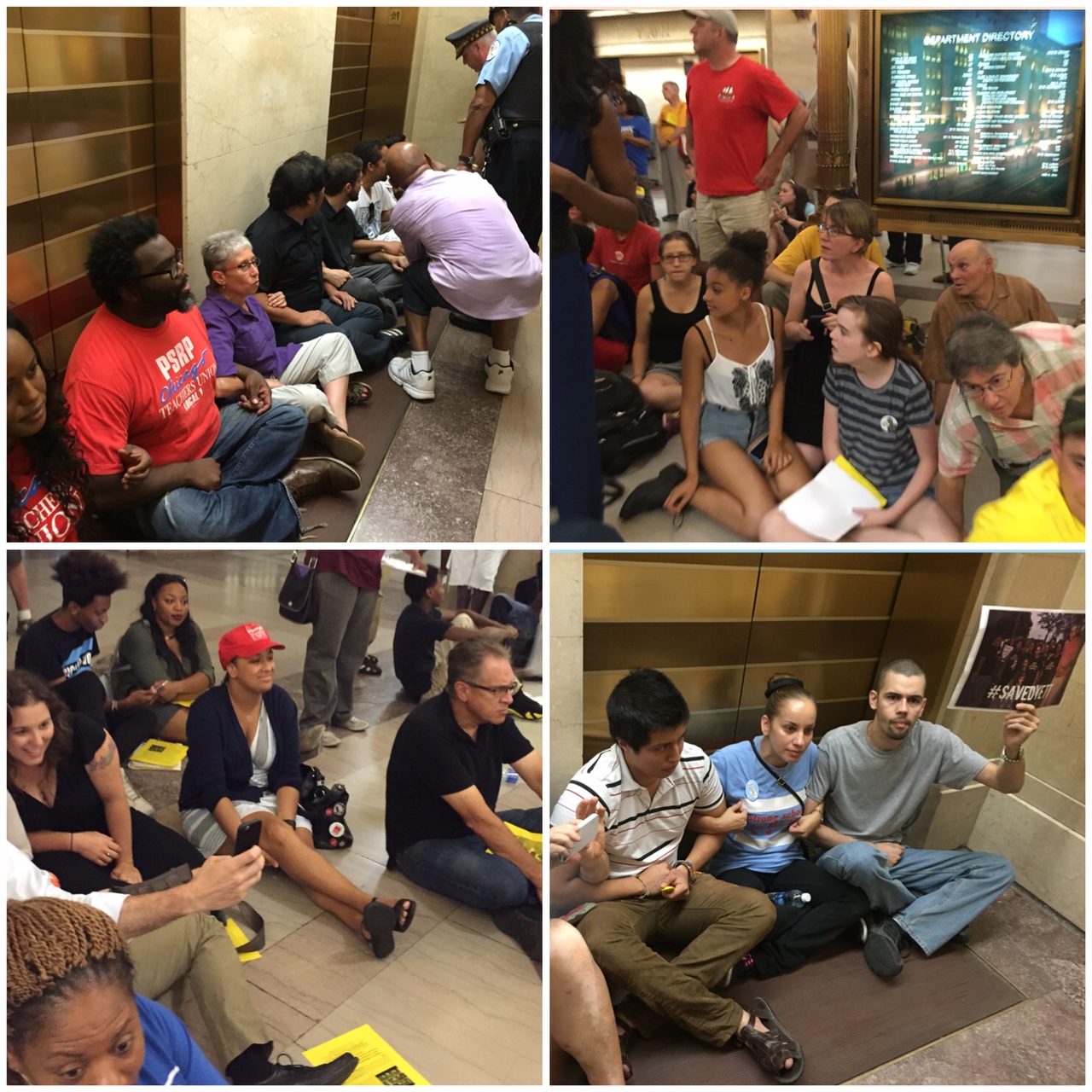 All of these achievements are the culmination of members of CTU dedicating their time and efforts to raising standards of education and reinforcing community demands for fully-funded public schools. The incredible community, parent and student alliances built by CTU members are proof that when people work together for a collective vision they can achieve great schools, fair wages, and strong communities.