On May 2, the Ford Foundation Center for Social Justice hosted some of Jobs With Justice's closest movement friends and allies for a convening celebrating the launch of Erica Smiley and Sarita Gupta's new book, The Future We Need: Organizing for a Better Democracy in the 21st Century.
Ford Foundation President Darren Walker kicked off the event by discussing his personal relationship with Sarita and Smiley, the importance of the book, and connecting the importance of workers' rights to the broader social justice movement. The event transitioned to a funny note, as comedian Hari Kondabolu made jokes about everything, from being a new father to the quality of Starbucks coffee.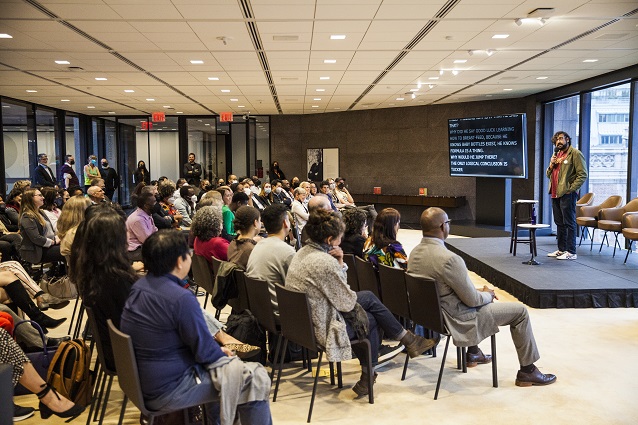 Next in the program, a panel hosted by ALIGN-NY Executive Director Maritza Silvia-Farrell featured panelists, DeMaurice Smith of the NFL Players Association (NFLPA), Nadia Marin-Molina, Co-Executive Director, National Day Laborer Organizing Network (NDLON), Todd Crosby, Jobs With Justice Board Member and Organizing Director for the United Food & Commercial Workers (UFCW), and David Weil, Dean and Professor of the Heller School for Social Policy and Management at Brandeis University, to reflect on the book and discuss the state of the labor movement today.
Guests were then treated to an authentic and powerful one-on-one discussion between Hari and Buffalo-based Starbucks organizer Casey Moore about her experiences organizing a union and the blowback they received from Starbucks executives.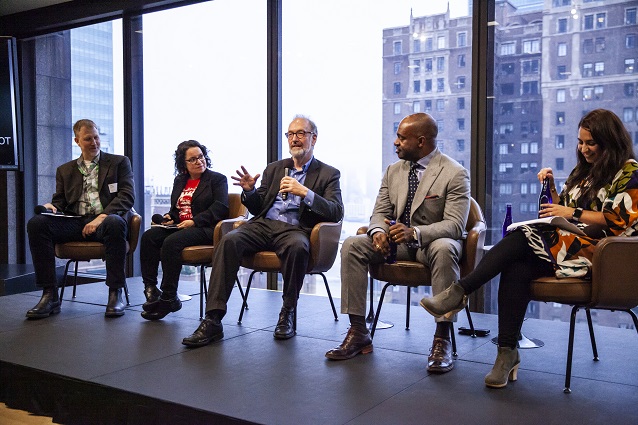 Smiley and Sarita thanked those who helped make the book and event happen before diving into their own experiences as they researched and wrote the book. Jose Garcia of Ford capped the event by talking about how the stories, strategies, and theories presented in the book framed much of the strategy for his Future of Work(ers) Program.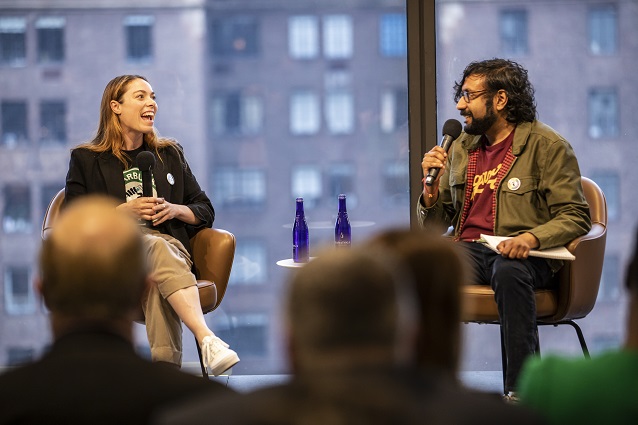 Overall, attendees were treated to a wonderful event featuring new perspectives on what building worker power means in a 21st century context, and how we must expand the ways we think about democracy to include all our economic relationships as well.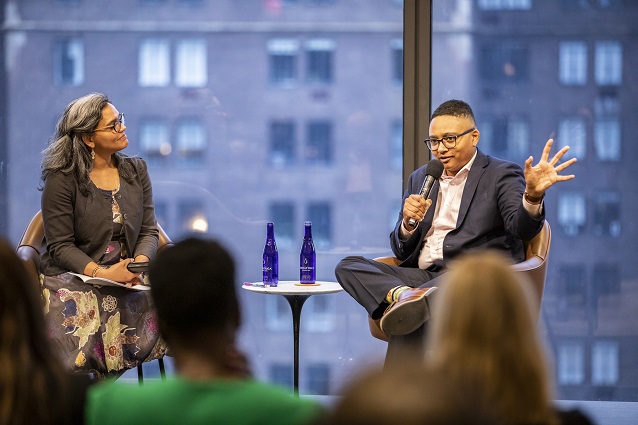 Click here to purchase a copy of Smiley and Sarita's new book. And to schedule a book talk for your own institution, please contact Rachel Coleman at Rachel@Jwj.org.