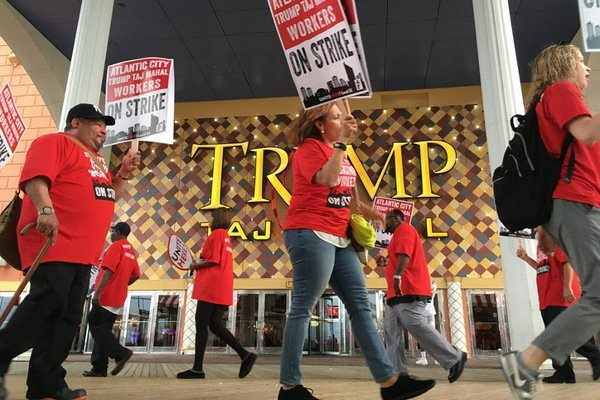 July 14, 2016
Nearly 1,000 working people at the Trump Taj Mahal in Atlantic City made the hard decision to go on strike on July 1. They're striking to create a better workplace for everyone working in casinos.
After surviving Donald Trump's bankruptcies, the staff at the casino were dealt a bad deal – 35 percent cuts in pay and benefits when Trump's billionaire buddy Carl Icahn took over the casino. Despite working for a billionaire, half of the staff at the Trump Taj Mahal are forced to rely on subsidized health insurance; and some even need food stamps to make ends meet.
They're drawing a line in the sand over corporate greed – will you join them?
Find Your Elected Officials
It just takes a second!
Search
Find Your Local Jobs With Justice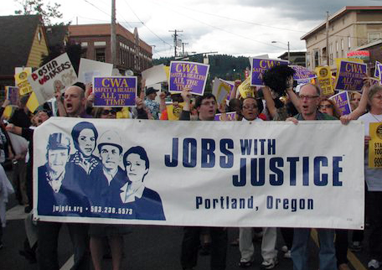 Jobs With Justice is bigger than just one organization. Get to know your local coalition.
Search
Take the Pledge
Will you stand up for the rights of all workers?
Count Me In